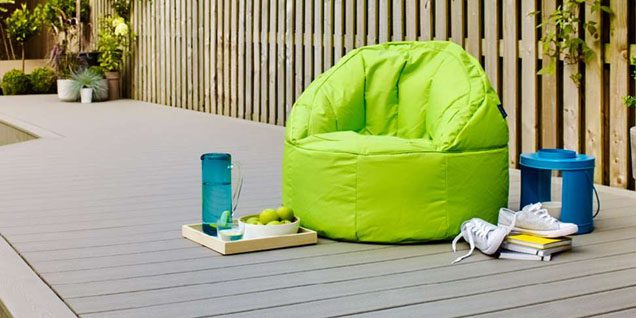 Decks are great features in the garden, which provide both aesthetic and functional benefits. A small garden can be tricky to deck out effectively though. Here are our top tips to help you create a small but perfectly formed outdoor space with some brilliant decking ideas.
Go Large
If your garden is on the smaller side, don't be afraid to go large when decking it out. The sense of space that comes with a large decking outdoor area can make all the difference to your enjoyment of it. Most importantly, won't feel too cramped! A number of different designs work well.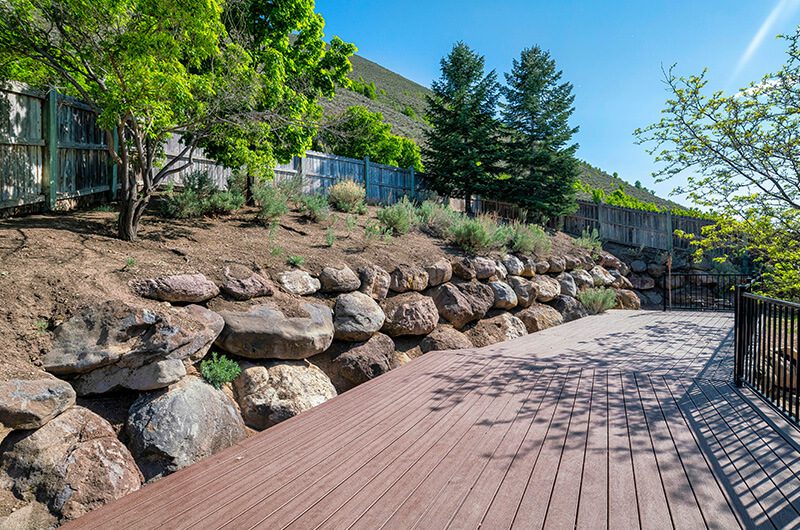 Combining small areas of large-scale and small garden decking ideas. Larger spaces can be created with small or medium size wooden furniture, such as small garden benches and small garden chairs. Using this style helps to emphasise the spaciousness, particularly when they're placed close together to form a seating area. This is also a fantastic way to make use of dead space that would otherwise go unused (we've all got it!)
Separate your space with plants
Or in smaller spaces frame your decking or stage with plants and don't be afraid to play with the idea of large plants, if done right it can create a longer-looking garden by obscuring breakpoints and create a sense of symmetry and mystery.
Create a small garden that looks bigger
A large patio area is the defining feature of this small outdoor space. The irregular shapes and planting help to break it down smaller, giving the impression of more than one room rather than just one big space. You can achieve similar results by creating different levels with steps and our step nosing's, Corner trims and fascia boards help create a subtle visual break in an area.
Go for all-out comfort
Don't forget the small outdoor features too, like cushions and throws if you want to make your small garden cosy. A log burner (perfect for cosying up to in autumn) can also be a real focal point in smaller areas, adding some welcome warmth on chilly days! Lighting is also important as it can completely change the look and feel of your garden.
Small garden benches
The beauty of small garden benches is that they don't have to be stuck in a corner or up against a wall. They can be placed right in the centre of the action, making them great for staging small outdoor spaces while also creating more seating for bigger get-togethers.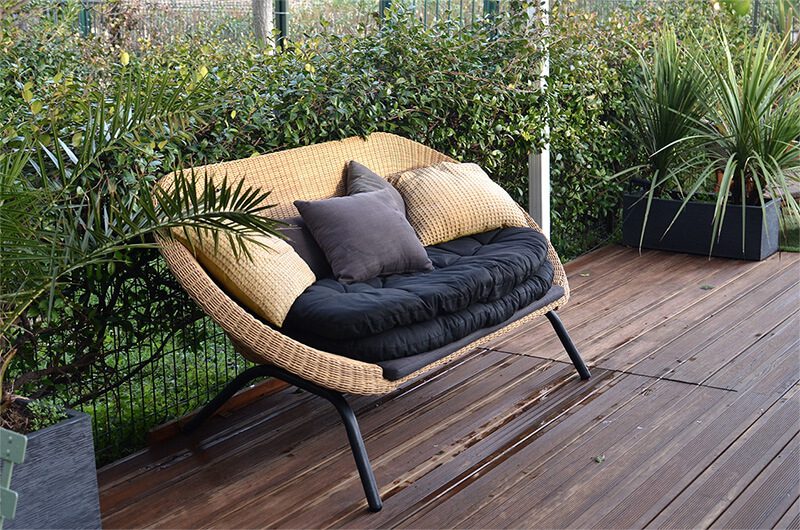 Thank You For Reading
The Tough Decking Team