15 Year Manufacturer's Warranty
Tough Deck decking is covered by a 15 year manufacturer's warranty for peace of mind. As composite decking has only been a mainstream product since 2009 periods over 10 years are somewhat unknown but it is suggested that our composite decking will actually last well over 25 years.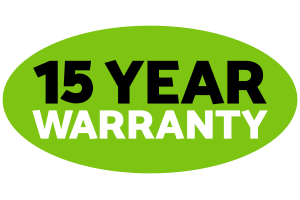 All our composite decking comes with a 15 year limited manufacturer's warranty against major structural degradation of the decking boards. If during the first 15 years from date of purchase your decking boards degrade to a point they are unusable as decking, all degraded decking boards can be exchanged free of charge for new decking boards.
This warranty does not cover abuse, incorrect fitting, vandalism, scratches, poor workmanship, colour, damage caused in extreme environments, board sag, accidental damage, financial loss or any other loss associated with the decking.