Decking Ideas – Composite decking inspiration.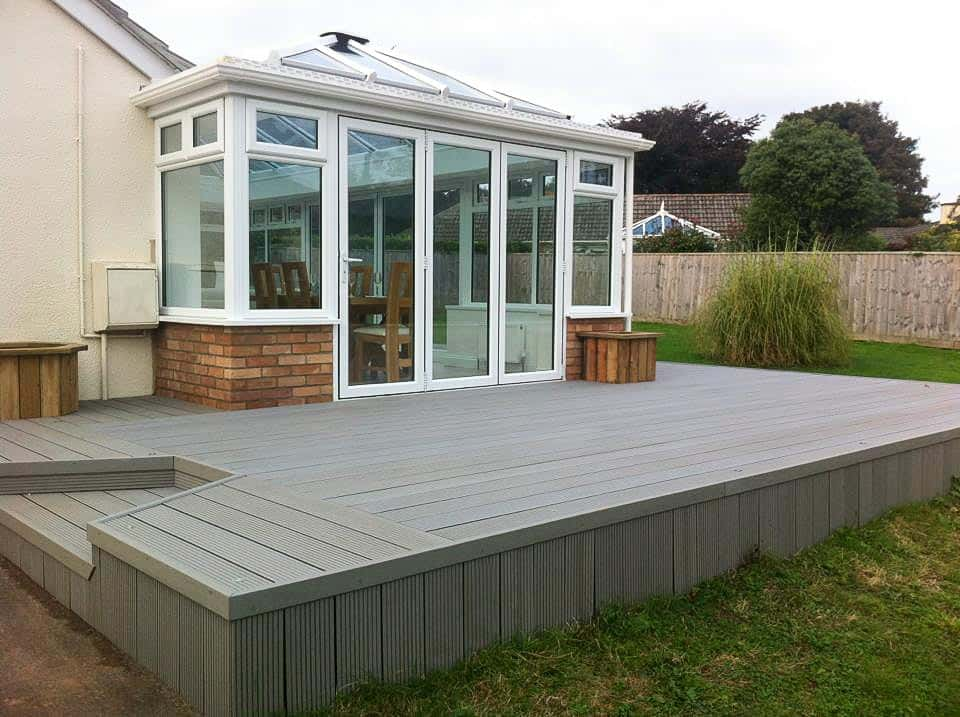 Decking ideas are hard to come by so for a little Inspiration and an idea of some decking ideas for your decking project. Here you can find a few nifty ideas. Inspiration can be found from numerous sources. And a lot of it comes down to what space you have to play with and what you are trying to achieve. However to get you started. Here are a few ideas that we have come across that work very well.
Here is a decking installation that works very well as it has a simple traditional looking decking, with the added benefit of being made from a wood plastic composite decking. The lights and garden furniture finish off the decking and create the garden.
Two Tone Decking
Colours can be always be combined in many different ways to create beautiful looking designs, which gives your home that something special, and let's face it be the envy of all your friends and neighbours.
A combination of grey and black composite decking helps separate different areas. And creates a very interesting look. for those looking for a unique garden decked area. That stands out from the rest.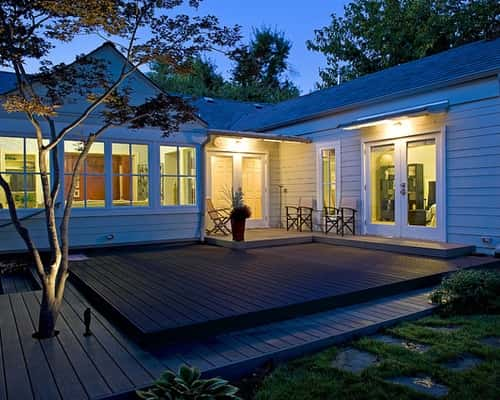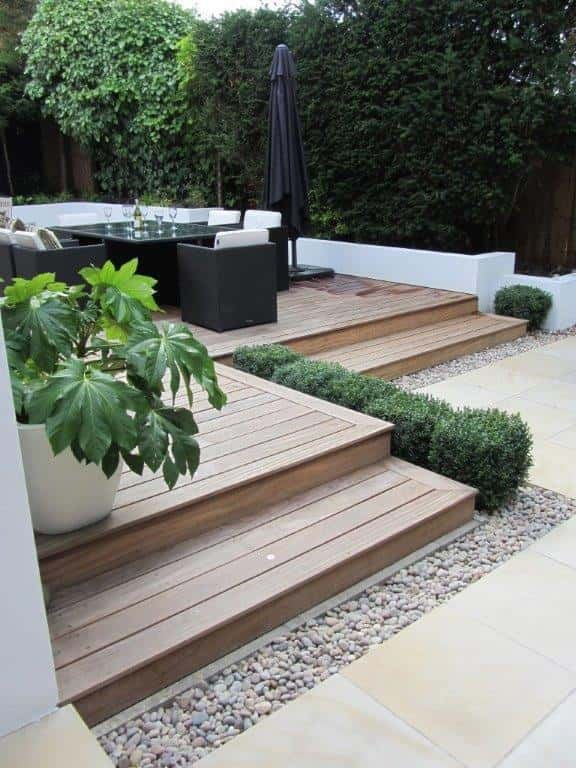 Mix Up Your Materials
Often using more than one material can help make your decking pop for example stone and composite decking. Often work hand in hand to achieve a sophisticated clean look. To your garden
Where as composite decking and clean cut grass work very well together for a family home. And because the decking is a wood plastic composite the grass will not rot or decay the board.
If you have any questions about the composite decking or would just like to discuss your project with someone please feel free to get in touch with us. We love helping customers get the right decking for the right price with the best quality.
call us on 01803 313 211