Hurry – Whilst Stocks Last!
For a limited time only get our E-deck composite decking
boards for an amazing £3.25 + VAT per linear meter.
Need Help?
Our time and advice is free so please don't be shy feel free to give us a call.
Plastic

60%

Wood

40%

Composite Decking

100%
Quick Quote
for a quick quote why not call us? or use our simple online estimator.
Brilliant product, Excellent Service, Ordered Tuesday it arrived on the Wednesday, Michael and Dale fitted on the weekend perfect Thank You.
Sandra T
Perfection is all I can say exactly how online shopping should be thanks guys. Tim P
Great job, you go above and beyond the call of duty my friends, I will be back again when i do my other house.
Matt I
Composite decking or WPC Decking, from Tough Deck. Buy online and never look again at cheap soft wood or expensive hardwood decking boards, guaranteed!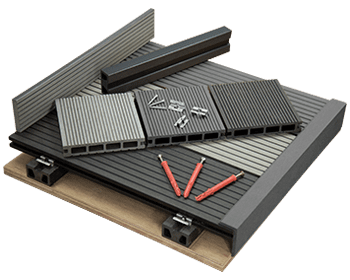 WPC Decking Costs
WPC decking costs from Tough Deck work out to around £26.00 per M2. When you factor in the virtually lifetime free maintenance costs associated with tough decking, our WPC decking could be considered the cheapest decking online today. WPC decking can be used for both domestic and commercial situations and will outlast virtually any other type of decking available on the market today. Tough decking is economical to buy, requires virtually no maintenance and will provide a beautiful, luxurious anti slip surface to be enjoyed all year round, year after year! Therefore No other decking comes close.
Anti Slip Decking
WPC Decking is an ultra-stylish, hard wearing and forever lasting outdoor garden floor covering. Designed for use in all environments tough decking WPC composite is, therefore, a far superior product when compared to standard wood decking. The tough deck is a composite decking most noteworthy is designed against rotting, fading, splitting and splintering. With the added benefit of the anti-mildew construction and surface design, the decking is anti-slip even when wet, therefore making it a much safer and enjoyable surface even when wet while compared to wood decking which has none of these properties.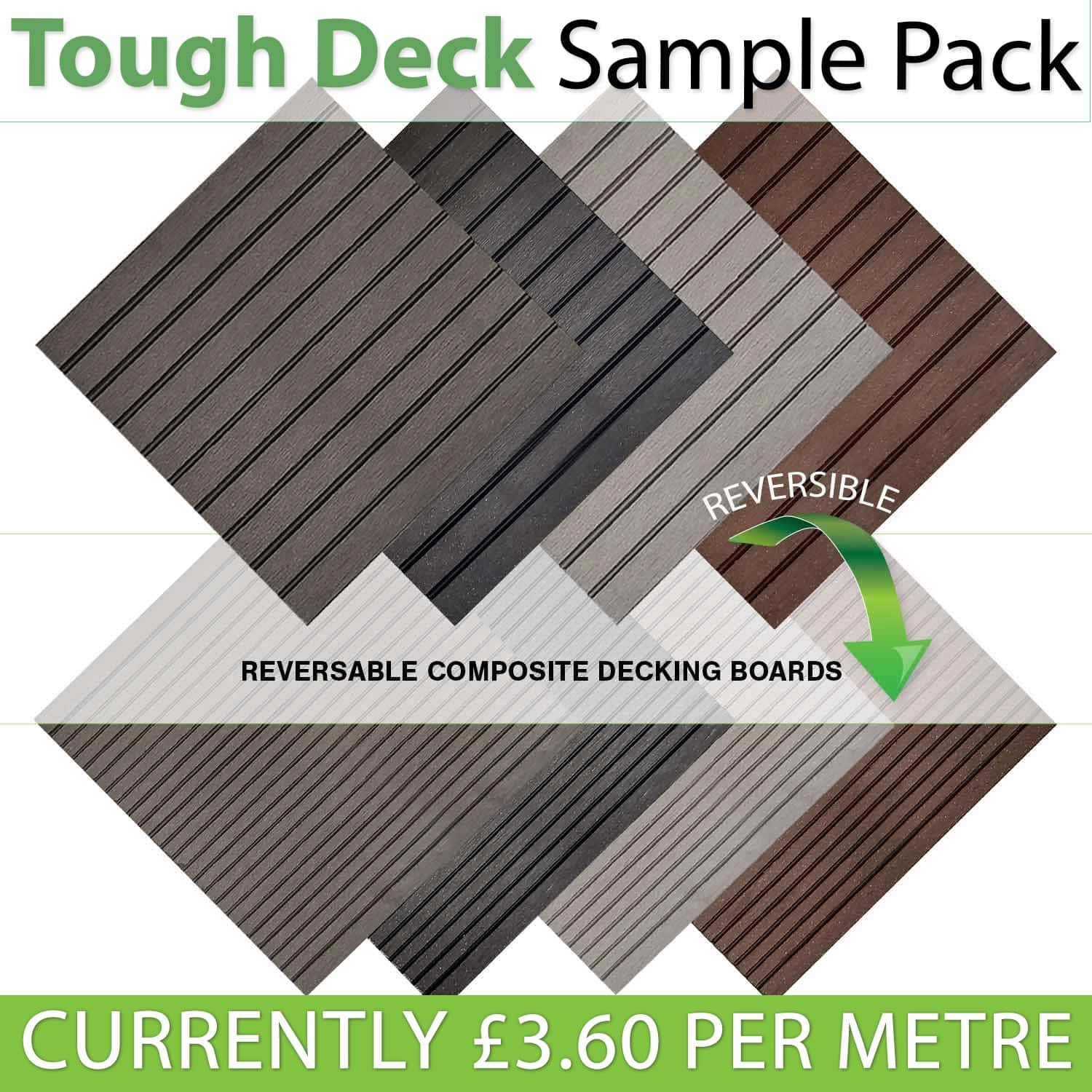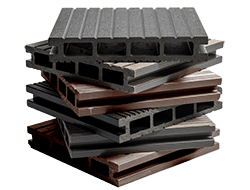 Full Bodied Colour
Constructed with a full bodied UV resistant colour saturation. This means the colour runs right the way through all our composite deck boards so due to this even if the surface is damaged or scratched the area under the damage will be exactly the same colour as the surface colour. This means any damage is virtually unnoticeable and since it has a full bodied colour it allows small damaged areas to be sanded back and blended into the surface.
Torquay, Paignton, Brixham, Totnes, Newton Abbot, Dartmouth and other South Devon Areas