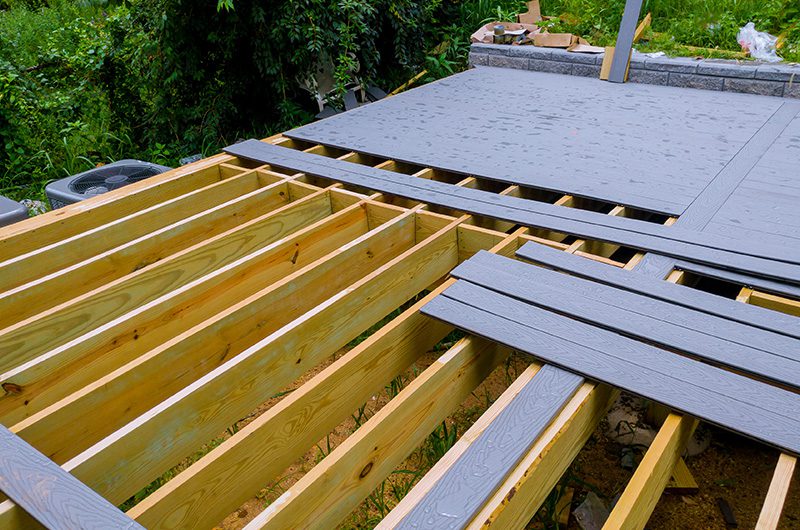 PVC Decking is a modern alternative to timber decking. Well, what's the difference I hear you ask?
PVC or composite decking is a fantastic alternative to traditional timber decking for a number of reasons. First of all composite decking is designed to be both anti-slip and anti-rot. So no more ice skating in your garden when you least expect it. And the decking will maintain its original look for as long as you have the decking in your garden.
But the benefits don't end there. The composite decking boards will not swell, split or splinter in the sun. Nor will they fade peel or crack and even better they do not require any traditional treatments of varnishing etc. And if they do get dirty simply brush them with fairy liquid and hose them off.