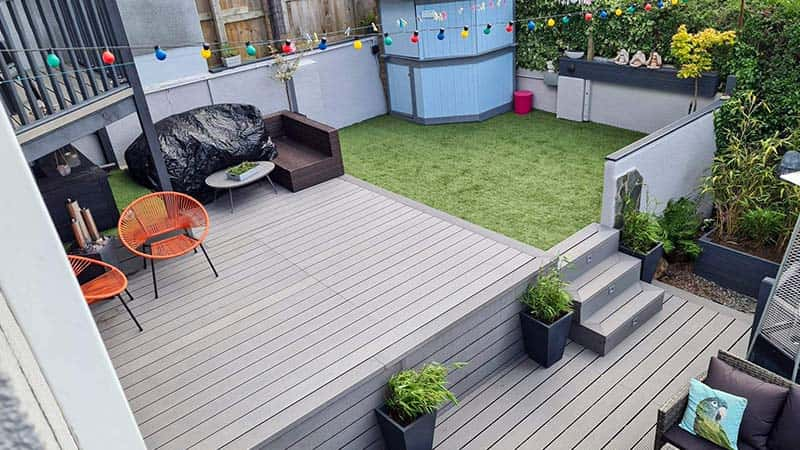 At Tough decking, we take great pride in the products we supply and nothing brings us more joy than seeing the beautiful results of our customers' installations. We understand that composite decking can be a significant investment for homeowners and we want to ensure that our customers are completely satisfied with their purchase. That's why we are always on the lookout for images of our customers' composite decking installations.
We understand that pictures speak louder than words and that's why we encourage our customers to share their composite decking projects with us. Seeing the final outcome of our products in real-life settings gives other customers a better idea of how great our composite decking truly looks. It also helps them to envision the potential of their own outdoor spaces and the many ways composite decking can enhance them.
We believe that every composite decking installation is unique, and we want to showcase the diversity of design possibilities. Whether it's a traditional decking design, a modern aesthetic, or a creative use of composite decking, we want to see it all. So please don't be shy, send us as many photos as you like, and keep checking our website, you never know, you may even be featured in our blog for "Decking Installation of the Week."
We believe that customer satisfaction is key, and that's why we want to see the final outcome of the composite decking products we supply. Seeing our customers happy with the results of their installation is the best reward we could ask for. We are committed to providing the highest quality composite decking products and customer service, and we hope to continue to do so in the future. So please don't hesitate to share your composite decking installation with us and keep an eye out for your project on our website.
Thank You For Reading
The Tough Decking Team