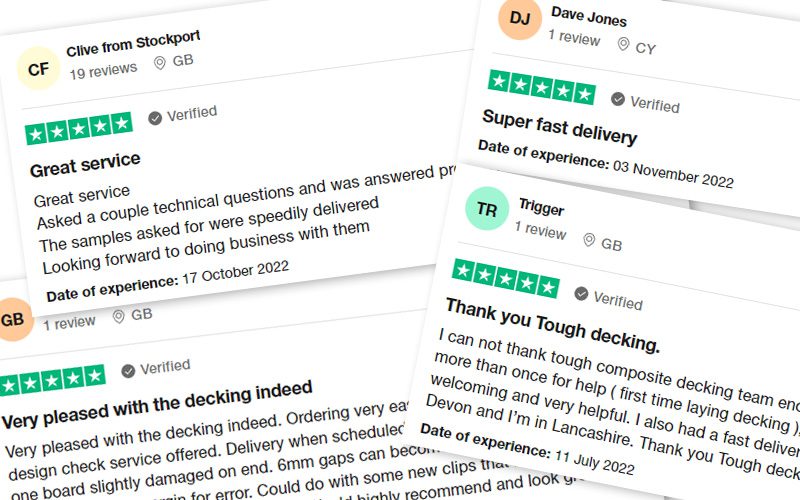 Composite Decking: A Review of Tough Decking's Products and Services
Are you in the market for composite decking but not sure where to start? Look no further than Tough Decking, where we welcome all reviews and feedback on our products and services. We take pride in our commitment to after-sales care and stand behind the quality of our composite decking.
But even if you ultimately decide not to make a purchase with us, we still want to offer our assistance in helping you make an informed decision. Your garden is an extension of your home, and choosing the right decking can greatly impact the aesthetics and safety of your outdoor space.
First and foremost, consider the color of your decking. Grey or charcoal can give a modern and unique feel to your garden, while brown and teak can provide a more earthy vibe. Whichever color you choose, make sure that the decking has UV stabilizers to prevent excessive fading. Additionally, ensure that the color is consistent and from the same batch, as color variations can occur between batches. Also, look for full-bodied color, as scratches may reveal the underlying color and cannot be blended back in with sanding. Board texture and pattern can also play a significant role in the look of your decking, so keep that in mind as well. And while wood grain effect boards may look great, be cautious as the texture may only sit on top of the board and can easily rub off.
Safety is also a crucial factor to consider, as traditional wooden decking can be slippery. Look for decking that is anti-slip to ensure safety for yourself and your loved ones. And don't forget to check for warranties and guarantees, as they provide assurance that the decking will not splinter, crack or peel, saving you from future tweezer usage.
Finally, pay attention to the clips and accessories that come with the decking. Stainless steel clips are always the best option as they will not rust, warp or decay over time. With these tips in mind, you'll be sure to choose the perfect composite decking for your home. Trust us, your garden will thank you!
Thank You For Reading
The Tough Decking Team