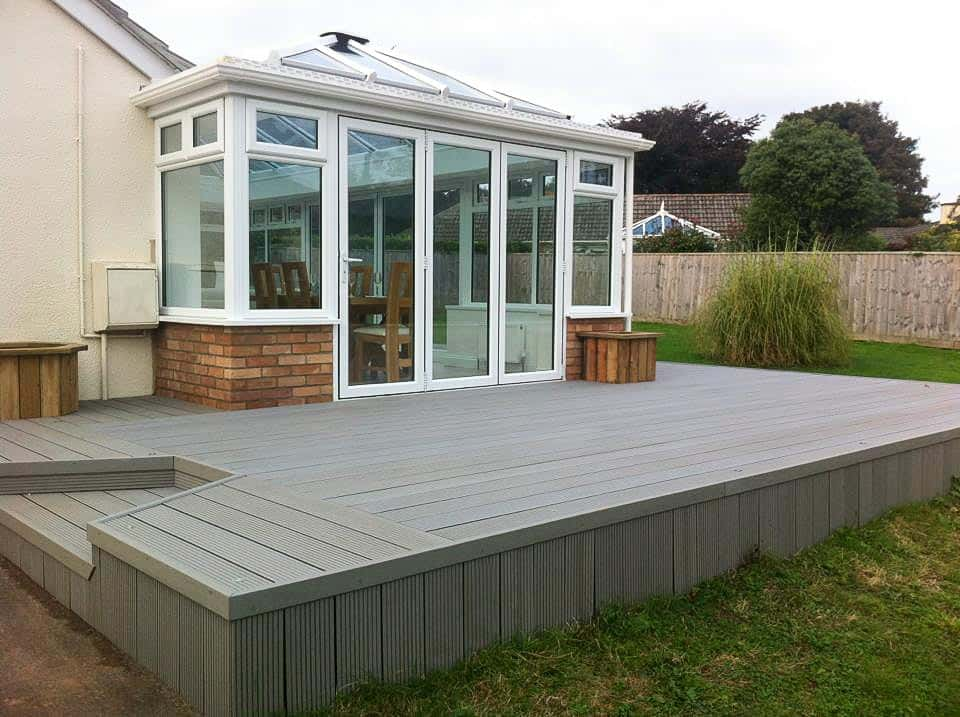 When Paul at Mod-Dec commenced the project for his client, he knew that the composite decking was going to be a crucial element. He wanted something that would be durable, low maintenance and most importantly, visually stunning. That's when he knew he needed to call on the expertise of Tough Decking.
From the moment Paul stepped on the job site, he could tell that he was going to make this project a success. His attention to detail and his ability to envision the final outcome was truly impressive. We were thrilled when he suggested using the stone grey composite decking.
As the installation progressed, we were blown away by Paul's craftsmanship. The way he defined the step by running the composite decking in a different direction was truly a stroke of genius. It added a level of visual interest and depth to the entire space that we never could have imagined. The WPC decking supplied by Tough decking was the perfect choice to complement the design.
The final outcome exceeded all of our expectations. The composite decking looks absolutely fantastic and has completely transformed the outdoor space. We love how it seamlessly blends in with the surrounding landscape and provides a functional and beautiful outdoor living area.
But Paul's work doesn't stop there. He was also extremely helpful in providing guidance to the client on the best ways to care for and maintain the composite decking, to ensure that it stays looking great for years to come. His dedication to customer satisfaction and his attention to detail is truly unmatched.
We can't thank Paul enough for his hard work and for creating such a beautiful and functional outdoor space. We are truly grateful to have had the opportunity to work with him and we look forward to seeing his future projects. If you're looking for a skilled and dedicated installer, look no further than Paul. He is truly the best in the business.
Thank You For Reading
The Tough Decking Team