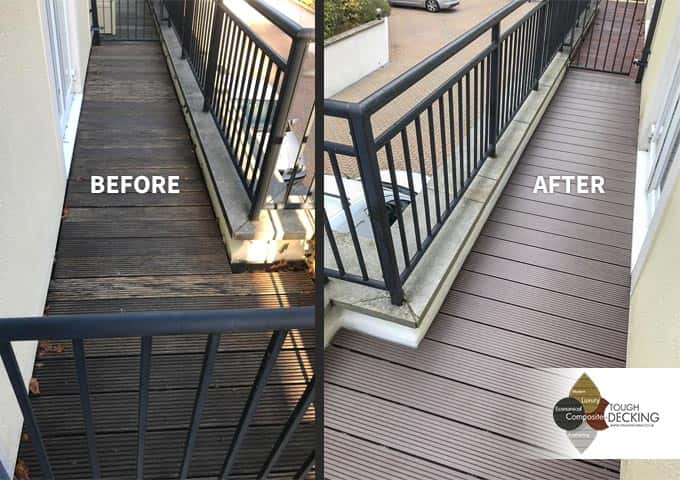 Are you tired of looking at your dull and worn-out landing or entrance? Give it a new lease on life with composite decking from Tough Decking. We are a leading supplier of high-quality composite decking boards that are designed to transform any outdoor space.
Our composite decking boards are made from the finest materials, ensuring that they are both stylish and durable. The Chocolate Active+ PVC boards we offer are the epitome of style and durability. Not only do they add a fresh and modern look to your home, but they are also built to last. Unlike traditional wooden decking, composite decking is resistant to rot and decay, meaning it will never need to be replaced.
We pride ourselves on providing our customers with the best quality products and service. You can trust us to supply you with the best composite decking boards that will give your landing or entrance a new look of life. We understand the importance of a sleek and professional look and we assure you that our composite decking boards will achieve that.
Don't settle for an old and tired looking entrance or landing. Give your home the upgrade it deserves with composite decking from Tough Decking. With our range of high-quality composite decking boards, your home will be transformed into a modern and stylish masterpiece that will last for years to come. Contact us today to schedule a consultation and see for yourself why we are the go-to choice for composite decking supplies.
Thank You For Reading
The Tough Decking Team